What's At The Show
Important Note! For everyone's safety (animals included), we ask that the public please leave their pets at home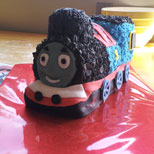 Show Feature
Cakes by Victoria
Our belts are fitting a little tighter here at the office after celebrating an office birthday with cupcakes from Cakes by Victoria! Chocolate cupcakes with an Italian meringue frosting were the staff favourite but, there were many delicious varieties and flavours. Cakes by Victoria can create the perfect custom cupcake or cake for any celebration in or out of the office. In fact, Cakes by Victoria creates beautiful cakes for children's parties, as seen in the pictures below. Contact Cakes by Victoria at 780-953-4883 or by email, vvandiemen@gmail.com, to order your unique and tasty cake – your eyes (and taste buds!) will not be disappointed, we promise!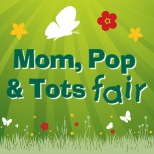 Thank You!
Thank you to all of the moms, pops, tots, exhibitors and sponsors that made the 2013 Mom, Pop & Tots Fair such a wonderful weekend!

We are excited to see you all again at the next
Mom, Pop & Tots Fair
March 7th and 8th 2014
Edmonton EXPO Centre


Details on the 2014 Fair will be released as they become available. Please check back for updates on our feature presenters, special guests, and exciting activities for the kids!
As always, you can expect to find information, resources, and family-oriented activities to keep the whole family entertained. The many stage presentations will keep kids on their feet and parents engaged!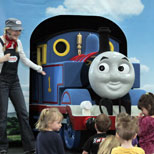 Live on Stage
THOMAS & FRIENDS
Children and parents alike came to see the all-new Thomas & Friends when they took to the stage at the 2013 Mom, Pop & Tots Fair.

Thomas the Tank Engine, Sir Topham Hatt and Driver Sam all came together for an exciting new adventure. Children were able to dance and sing along in their effort to help Thomas!

An enormous thank-you to Edmonton Catholic Schools Early Learning who made it possible for us to accommodate these special guests!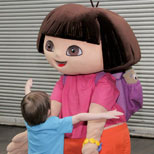 Live on Stage
DORA THE EXPLORER
The excitement of Dora's arrival at the Fair was sensational! She made special appearances to give hugs and high-fives to hundreds of excited children and pose for photos! Little girls and little boys were ecstatic to meet one of their favourite characters up close and personal, and we hope she will be able to return to the Fair again some day!

A big thank-you to Edmonton Catholic Schools Early Learning, who proudly presented the meet & greet!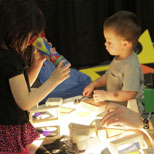 Show Feature
EDMONTON CATHOLIC SCHOOLS EARLY LEARNING
A huge thank-you to Edmonton Catholic Schools Early Learning who sponsored our special guests! Their support and hard work helped shape the Fair to not only be a success, but also a weekend full of learning and fun for all who joined us!

Children had a chance to step into their interactive classroom where Edmonton Catholic Schools Early Learning Programs demonstrated the ways in which their students could learn, play and grow through exploration and education! Children could draw, play with blocks, and explore the Early Learning Mobile Unit as parents learned more about the faith based pre-kindergarten and kindergarten classes from ECS staff.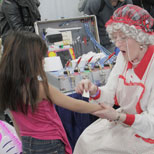 Show Feature
630 CHED SANTAS ANONYMOUS
This year's 'Charity of Choice' at the Mom, Pop & Tots Fair was the 630 CHED Santas Anonymous. This organization works throughout the year, raising funds to ensure that the less fortunate children of Edmonton are able to experience a little Christmas spirit through the gifting of a toy or present during the Holiday Season that they otherwise would not have received.

The Santas Anonymous silent auction at the Fair was an enormous success, raising over $3, 000 for the charity, while children visiting their booth got to decorate gingerbread cookies and visit with Mrs. Claus!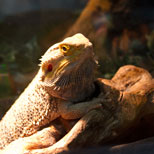 Live on Stage
AND THE CURTAIN IS DRAWN...
A Trip into the Rainforest
Edmonton Reptile Parties brought the rainforest right to the Fair with a live stage show displaying reptiles of all shapes and sizes. Children got to see huge boas, scaly iguanas, and even a large dragon! To get a better look up close, families headed over to the reptile display where they could touch the cool skin of some of these cold-blooded beasts, and learn about reptile pet care!
Get Up and Shake, Shimmy and Jive!
Miss. Rachel and Miss. Ally presented the Edmonton Catholic Schools Early Learning Creative Dance program called Dance, Dance, Dance! It allowed families to experience a taste of different dance genres, as well as spend some exciting time exploring dance with ribbons!
Rhymes That Bind
Miss. Rene and Miss Louise with the Edmonton Catholic Schools Early Learning brought Rhymes That Bind to the Mom, Pop & Tots Fair's stage this year, informing parents about their literacy program through song and movement!
A Little Wand Waving
A magical thank you to spell-binding magician, Konrad Misiewicz from Magic FX for his stellar performance! Children and parents alike were enthralled with his plethora of tricks and stunts; he certainly proved that magic really is possible!
Fergus the Frog and the Beautiful Princess Vi
No kiss turned this handsome fella into a prince! Thanks to Visionary Entertainment, Saturday audiences were delighted with the performance of Princess Vi, who sought her suitor, and the gallant amphibian who saved the day! Kids also got a chance to catch Fergus and Vi as they roamed the Fair floor, charming the crowds with their musical talents!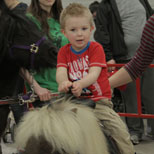 Show Feature
SPECIAL FEATURES
A Barnyard of Buddies!
The Mom, Pop & Tots Fair was host to many exciting forms of entertainment this year! Visitors were able to pet turkeys, baby goats, and even a wallaby at the Thistle Hill Farm petting zoo, while kids and tots had a chance to take a ride on the noble steeds of the Thistle Hill Farm Pony Ride!
A Little Make-believe...
Face painters at the Fair set free the imaginations of many excited children as artists turned them into kitties, dogs, butterflies and more!
A Bouncing Good Time
Tots and kids had a blast bouncing around in the giant bouncy castles, burning off their excited energy, and taking turns sliding down the giant slide courtesy of Party King Inc.
Chalk Drawing Floor
Children let their imaginations soar as they doodled across the Chalk Drawing Floor! The canvas was a work of art by the end of each day!
Baby Crawl
Moms and Dads got down on their hands and knees to jingle keys, toys and treats to bring their baby zooming across the finish line at the baby crawl! Thanks to our prizing sponsors Joe Drover Animation, Laugh N' Learn, Beaners Fun Cuts for Kids, Fotojenick'z Photography, Child's Play Novelties and Kidsnotes Music for their contributions!
Spring at Last!
An indoor twist on an outdoor favourite! Parents could find everything from homemade honeys and baked goods to plush toys, yummy beef jerky and much, much more at the Farmers' Market!
Say Cheese!
Lmack Photography could be seen all around the Fair snapping pictures of all the action. A big thank-you to them for photographing some great memories! Don't forget to check our
Facebook
and
Twitter
pages to see if Lmack snapped you in any candid shots!
*all promotions subject to change without notice
**nominal fee will apply